Conservatory Solid Roofs are fully approved & accredited
Installers of the Guardian™ Warm Roof in the UK.
We are a local Essex company and from our North Essex base we install Solid Conservatory Roofs around the Essex and Suffolk Counties.
From planning through to completion, we provide you with a complete and professional service. If you are located in the Essex or Suffolk area then look no further than Conservatory Solid Roofs, because we operate locally we are able to offer you the most competitive quote as our travelling distances are minimised. We will only provide you with the best products and the highest quality of service, hoping that you will recommend us to your friends and family.
For unbeatable quality of work for your Essex conservatory and a 100% commitment to the satisfaction of our customers, just call Conservatory Solid Roofs now. Our friendly team are on hand to take your call and provide you with all the information you may require about a Guardian™ Tiled Conservatory Roof installation.
As a division of Halstead Glass Conservatory Solid Roofs has nearly 30 years of experience in the Essex Conservatory and glazing industry, with many of our customers coming back time and time again due to the excellent levels of service and aftercare provided by our family owned and run company.
New Roof
Interior
Exterior
Installation
Replacing your conservatory roof
Most people love their Essex conservatory but they share the same problem. It's either too hot, too cold or too noisy and most of the issues are down to the same thing; the roof. By replacing the glass or polycarbonate roof with a stylish Guardian™ conservatory tiled roof you won't just improve the appearance, you'll have a fully insulated soundproofed roof that is exactly what you always wanted.
Get in touch for a free quote.
GET IN TOUCH NOW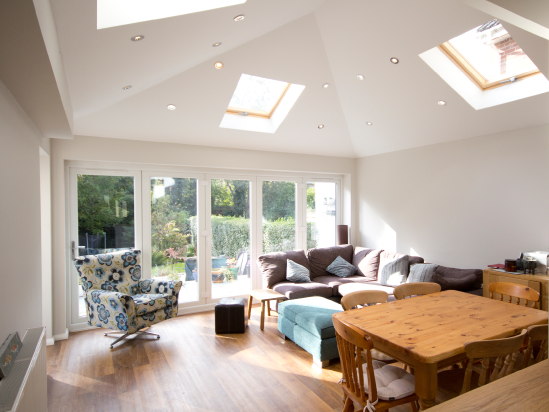 Extra living Space
When your Essex conservatory boasts a Guardian™ warm roof, you'll be able to use it for any purpose you like. A dining room, kitchen extension, a playroom, library, home study or office, games room, TV lounge, it could even be a ground floor bedroom! The insulated solid conservatory roof will make a huge difference to the energy efficiency, acoustics and the general atmosphere of your conservatory.
Get in touch to find out how Conservatory Solid Roofs can help you get the most out of your conservatory in Essex, Suffolk and the surrounding areas.
GET IN TOUCH NOW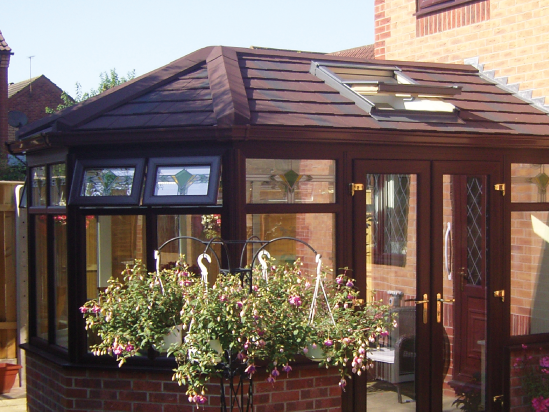 Stylish and solid
Replacing your old Essex conservatory roof with a warm conservatory tiled roof will completely change the appearance of the rear of your home. Your conservatory will become a proper extension and by choosing tiles that match your house and then adding one or more roof windows you'll be getting all the benefits of a ground floor extension along with the convenience and style of a conservatory. It's the perfect solution and it's both affordable and impressive at the same time.
GET IN TOUCH NOW
Professional fitting is crucial
Our Essex based installers are all Guardian™ trained and qualified Team Guardian™ members which means your Essex conservatory and your new roof are in the safest hands. Your replacement conservatory roof will be designed to your exact specification and then fully assembled in our factory to make sure that every component fits precisely. It'll then be carefully dismantled ready for delivery. When we arrive on site we'll carefully remove your old Essex conservatory roof before we begin the installation process. Then in a few days time, we're all finished ready for you to move back into your beautiful and comfortable Essex conservatory!
GET IN TOUCH NOW